WHY CHOOSE OUR SERVICES
Our SIA Security Guard business, you can expect first-class services and a made-to-fit manned guarding solution requirement for your company.
Read more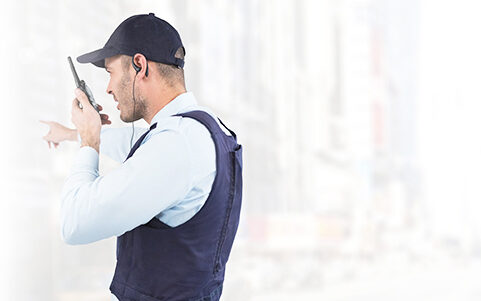 Security protection support 24/7
Adapt Security Officers are closely supervised and are supported by their Team Leaders and Managers From our 24/7 Contact Centre giving your business around the clock protection and support.
Well trained SIA security staff
Our network of dedicated employees SIA Security Officers, Guards are highly trained, well vetted and have an established knowledge and resource base resulting from years of experience in our industry.
Criminal Record checked
Adapt Security Manned Guarding Ltd Criminal & Vetting and Applicant checks, also Financial checks, Employment Checks,
A little about our security services
We provide smart, uniformed front of house staff to protect your organisation and provide unprecedented levels of customer service. All our Security Officers hold valid SIA Licences and undergo crucial security training such as CCTV operation and counter-terrorism. With full UK coverage, our front of house services ensure we can supply expert staff for your organisation to offer a seamless and dedicated service for your business.
What our customers say
Adapt has been the security company of choice for our hotels and bars they offer a very professional approach and help our company out where they can if we are short staffed on night porters they will step in to help.
Whitbread Brewers
CEO
Adapt security are fantastic, they did security at my wedding party and were absolutely perfect! We didn't have any trouble and they made sure me and my husband had nothing to worry about!
Lucy D
CEO
Adapt Security gave us an excellent service at very short notice at our School Prom, friendly, vigilant and unobtrusive. Would not hesitate to employ then again
Rhiannon George
CEO
We have used Adapt Security now for 3 years and just signed another contract with them this security company really does deliver a exceptional bespoke security services all guards suited and booted. I would highly recommend there services they actually exceed and if your struggling in other area's of your business they will try and help your business.
Michelle Ryan
CEO
We own a portfolio of Warehouse and Distribution Centres in the UK we would highly recommend Adapt Security they are very professional highly recommendable our warehouses are based in the food industry.
Rick Smith
CEO
As a Hotel General Area Manager we were struggling to find a good security company We then contacted Adapt Security. This Security Company is now working on all of our Hotels in the UK. We were also struggling to find night Porters we were struggling Andrew Smith the Director said he would supply us with Security and Night Porters throughout my Hotels.
Anne Gould
CEO
Contact us
If you need to speak to us about a general query fill in the form and we will call you back within the same working day.