Estate Security Guards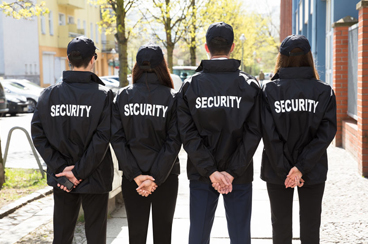 We provide the highest calibre professional estate security guards available in our industry today, that are essential to properly and effectively secure entrances, perimeters and estate grounds of all sizes. Our estate security guards are extremely well trained and highly experienced security personnel, with impeccable appearance and client service skills that not only gives a professional security presence but provides an effective security solution to fully protect estate grounds and provide a reassuringly safe and secure surrounding for our clients.
This service provides a 24-hour, 7-days per week, 365-days per year professional on-site security service, to protect and secure estates of all sizes with various levels of security infrastructure in place. We can provide everything from a single static security guard providing night-watch, to a fully manned 24-hour security service, including CCTV operators and on-site estate security management.